Well, I finally did it. I entered my first fabric design contest on Spoonflower. It's for the Birthdays fabric of the week contest. I am so excited.
Here's what the contest is about:
Birthdays
With the introduction of Spoonflower
custom gift wrap
, what better time to ask designers for birthday-themed designs? Previews will be shown at the swatch size (8" x 8"). Deadline for entry is Tuesday, April 30, 2013. Voting will begin May 2nd.
So, I thought some of the fabrics from my
Hawk Family Birthday Doll Crafting Parties Collection
would be a perfect fit. Since you can only enter one I decided to enter my
Hawk Family With Blue Background Fabric
.
Here's what I just saw after I entered the contest:
You are now entered in the Birthdays Fabric of the week contest!
Note that your contest entry will appear in the contest EXACTLY as it does inside the green box below: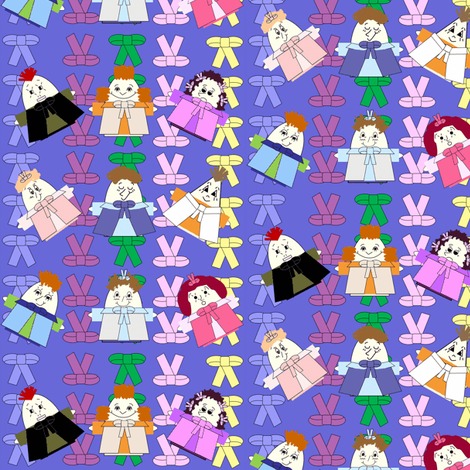 If you love the custom fabrics at
Spoonflower.com
and LOVE my design please VOTE FOR ME. Just
CLICK HERE
and look for my fabric (shown above). Click to select my fabric and then go to the bottom of page 15 and click "I'm ready to review my votes" and then follow the prompts.
Wish me luck!
Posted by
Linda Walsh Originals
- "Doll Patterns for Grown-up Girls!"
Linda Walsh Originals E-Patterns
- "Instant Download E-Patterns for Grown-up Girls!"
Linda Walsh Originals Dolls
- "Handmade Dolls & Crafts for Grown-up Girls!"